MUSIQ SOULCHILD DROPS INSTANT GRAT TRACK
MUSIQ SOULCHILD DROPS INSTANT GRAT TRACK
"SOONER OR LATER" FROM FORTHCOMING ALBUM
FEEL THE REAL DUE ON

SEPTEMBER 15, 2017
SPECIAL FEEL THE REAL MERCH BUNDLE
AVAILABLE FOR PURCHASE TODAY
Hip Hop Soul, Grammy-nominated, and Platinum-selling artist Musiq Soulchild drops new instant grat track, "Sooner or Later", from his forthcoming album, Feel the Real. Instantly receive "Sooner or Later" when pre-ordering Feel the Real on iTunes. As a bonus, fans can order a special Feel the Real bundle package that includes the CD, t-shirt, baseball cap and Musiq's denim emoji.
Feel The Real is due on September 15th. The 24-track double disc is sure to take listeners on a melodic journey through the essence of Hip Hop Soul in true Musiq Soulchild fashion.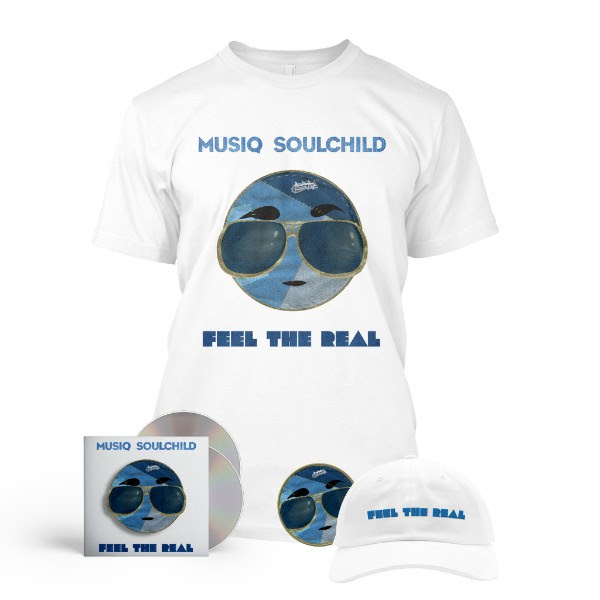 Musiq recently wrapped the two-month Nu Soul Revival Tour, which also featured Lyfe Jennings, Kindred The Family Soul and Avery*Sunshine, with other guests in select cities.
Among his many accolades and accomplishments, Musiq Soulchild has had two RIAA certified Platinum albums, two Gold albums and eight hit singles. His awards include honors from Billboard, BET, ASCAP, BMI, and Soul Train. He has also been nominated for several others, including recognition from MTV, the American Music Awards, the NAACP, and 12 Grammy nominations, including one for the single "I Do," from his 2016 album Life on Earth.