PARISH PMD SMITH – AGALLAH PRODIGY TRIBUTE MOBB DEEP
Parish PMD Smith releases his video tribute to Prodigy of Mobb Deep for his track Agallah Prodigy Tribute taken from his latest solo album Business Mentality.
Just five months ago, the legendary Mobb Deep MC Prodigy tragically passed away after a performance in Las Vegas. Unfortunately, Parish did not get the chance to say goodbye to his old friend, and this sudden loss really impacted him.
In one track on Business Mentality, "Prodigy Tribute", Parish is able to come to terms with the loss of his dear friend, and properly say his goodbyes: "I did the 'Prodigy Tribute' song to Prodigy to have a conversation with P and pay respect to him for his great contribution to Hip Hop, I put together a beat that would set the tone for how I felt so you could feel and hear what I was saying on the track." PMD told HipHopDX. "Anytime EPMD and Mobb Deep would have a show together, P and I would chop it up for minute and catch up the next time we were on the same show. EPMD and Mobb Deep were on The Art Of Rap Tour in 2016. In June 2017, Mobb Deep was on The Art Of Rap show in Las Vegas, but EPMD wasn't on The Art Of Rap Las Vegas show this year, so I didn't get to catch up with Prodigy. I felt like I had to have that conversation with Prodigy."
Throughout his career as a part of EPMD, Parish has been a part of numerous hit albums and has learned what it takes to successfully put out an album. However, Parish reveals how working on Business Mentality was different: "When preparing for an EPMD album, I know what EPMD fans are expecting — the dynamic duo. The lyrical tag team. The Mic Specialists," he says. "[They want] the super dope, funky tracks and real lyrical content consistent with the EPMD sound and catalog. When I do a solo album, it's just me, my vision, my personal point of view and an effort from the heart. On Business Mentality, I was able to look at the state of Hip Hop from a fan, artist and producer point of view. I wasn't afraid to take a chance and go back to the grassroots of Hip Hop — the Boom Bap."
When reflecting upon his illustrious career, Parish is grateful to still be engrained in the Hip Hop culture after all of these years. This gratitude is what inspired the title of his solo album.
"Business Mentality comes from being blessed to be a part of and still active in Hip Hop for 30 years and still going," he explains. "Everything is business and once you learn to listen, and listen to learn with an open mind, you put yourself in a position to change with the times and stay relevant with a 'business mentality.'"
Buy or Stream "Business Mentality"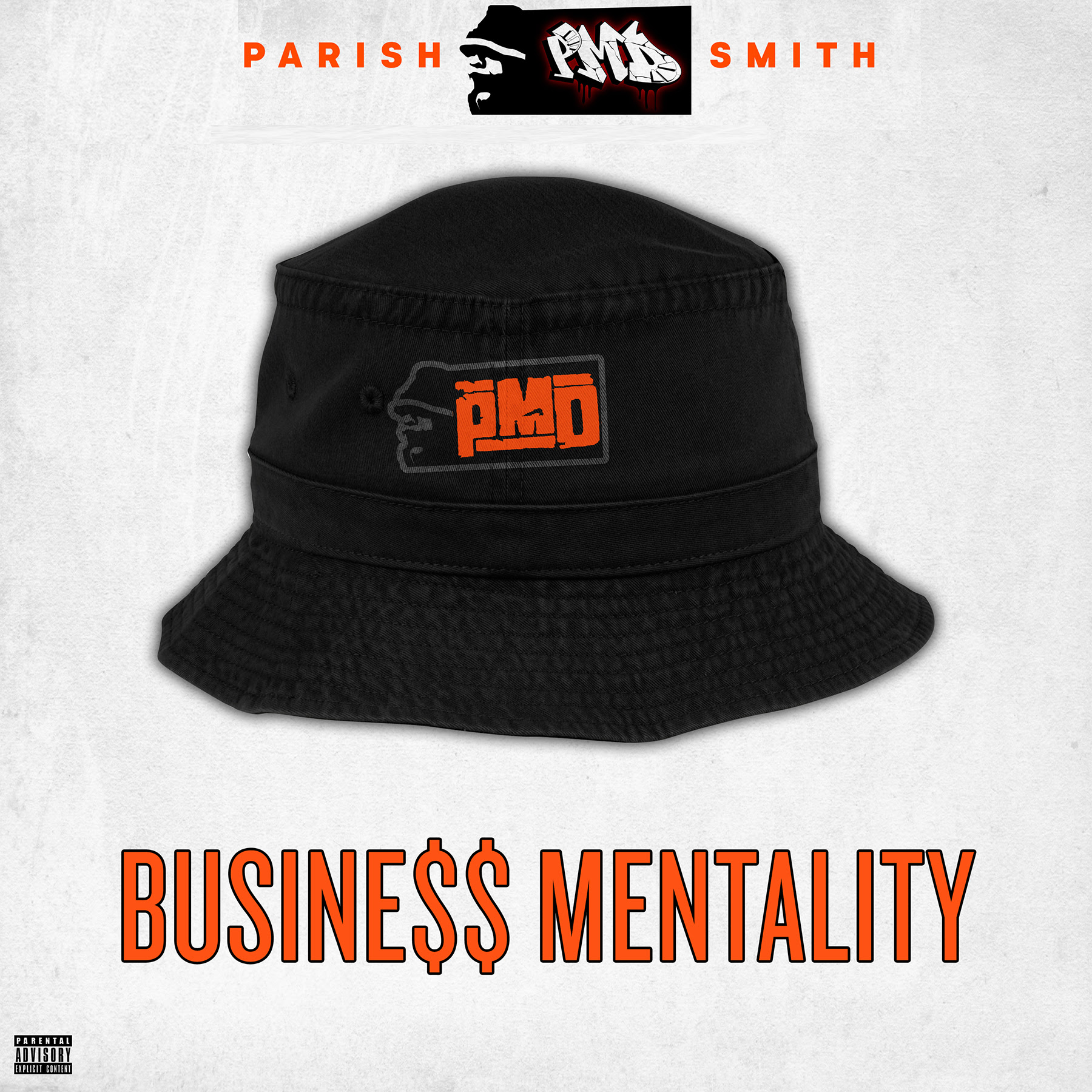 iTunes: 
https://itunes.apple.com/us/album/business-mentality-epmd-presents-parish-pmd-smith/id1282566375?&app=itunesApple Music:
https://itunes.apple.com/us/album/business-mentality-epmd-presents-parish-pmd-smith/id1282566375 
Spotify: